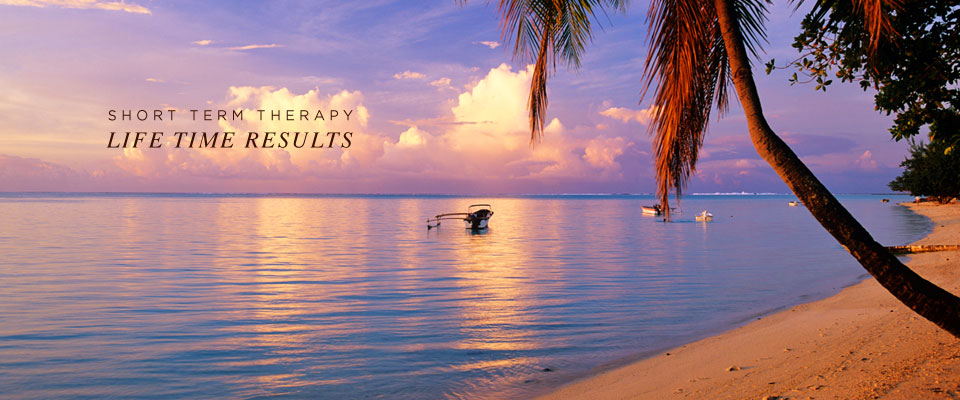 Welcome and Overview - ***
Steinberg Center for Emotional Recovery is a world-class, fully immersive, personalized treatment center. We provide accelerated progress in a restorative, therapeutic and luxury environment, freeing you to live a life of hope you never thought possible. Your individualized treatment is always one-on-one with internationally recognized expert, Dr. Marlene Steinberg.
Short Term Treatment. Lifetime Results
A college student may take French lessons a couple of days each week for two school years and still not be fluent in French. This same student, however, could move to Paris, live with a French family, be fully immersed in French culture and speak only French and develop a lifetime fluency in the language and lifestyle in only two months.
When you choose treatment at the Steinberg Center for Emotional Recovery, you fully immerse yourself in a culture of emotional wellness and healing. Your only job every day is to have personalized intensive sessions with Dr. Steinberg and to relax in a luxury setting. You will see progress in very little time that will transform your life forever.
"Following two months of therapy with Dr Steinberg . . . I no longer feel depressed, or have racing thoughts, nor do I feel anxious. In fact, for the first time in my life, I actually feel relaxed and am able to express my feelings and needs appropriately. My relationship with my family has significantly improved."

–Debbie F.
About Dr. Steinberg
Dr. Marlene Steinberg, a world-renowned clinician, educator, and researcher in post-traumatic disorders, offers a compassionate, incomparable approach to treating emotional trauma that is often undetected, misdiagnosed, or not helped by other treatments.
While other treatment programs primarily utilize group work, every session at the Steinberg Center for Emotional Recovery is an individualized session with Dr. Steinberg.
Author of the groundbreaking book on dissociative disorders The Stranger in the Mirror: The Hidden Epidemic, Dr. Steinberg conducted her pioneering research at Yale University School of Medicine before developing her unique practice in Naples, FL.
Résumé
Contact