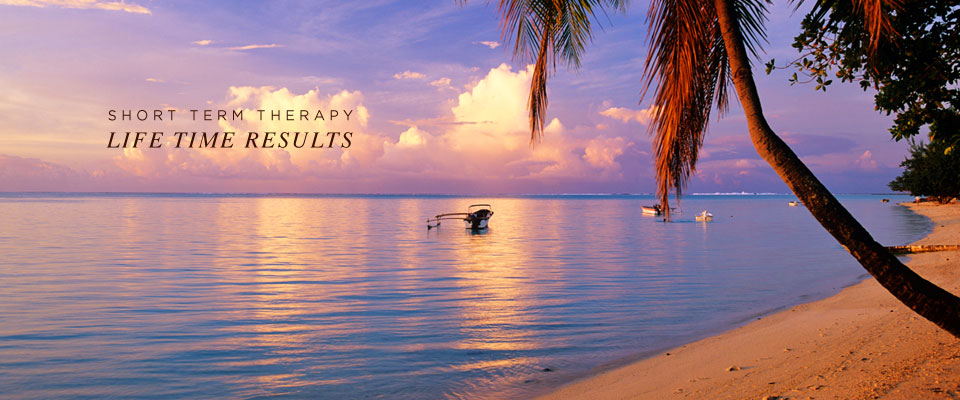 Debbie F.
Intensive Outpatient Treatment with Dr. Steinberg
I have seen therapists in the past, but had discontinued treatment, as I did not find their therapeutic approach helpful. I began seeing Dr. Steinberg after being cited for a 2nd drunk-driving infraction. I had been drinking to try to soothe myself. I was severely depressed in addition to suffering from extreme anxiety and racing thoughts. I could not sleep, eat or stop crying, mostly due to circumstances in my life, including marital tension.
Following two months of therapy with Dr Steinberg my life has improved immensely. I no longer feel depressed, or have racing thoughts, nor do I feel anxious. In fact, for the first time in my life, I actually feel relaxed and am able to express my feelings and needs appropriately. I understand the underlying reasons for my drinking and have been able to remain abstinent. Although there are still many difficult situations I need to deal with, Dr. Steinberg has taught me how to do that in a calm, rational manner. With her wisdom and comforting demeanor I can now think more clearly and in a positive way that eliminates the drama and anxiety that previously filled my days. My relationship with my family has significantly improved.
With the benefit of Dr. Steinberg's guidance I am very excited about my prospects for continuing improvement.
Gratefully,
Debbie
Update from Dr. SteinbergIt is one year since Debbie completed treatment with me. She has maintained abstinence and continues to feel more at peace with herself.
---
Todd C.
Brother of an intensive outpatient client, who attended many sessions with his brother
Dr. Steinberg's Preface A newly retired highly-successful entrepreneur experienced growing depression, numbness and detachment from his feelings (depersonalization), anxiety, body pain, obsessive and reclusive conduct, and increasing alcohol intake, all of which had grown to be quite debilitating. The family considered the nation's most prestigious private hospitals, but ultimately preferred a setting where therapy was conducted privately, intensively, and exclusively with a psychiatrist whose expertise was devoted to this one patient's recovery. What follows is a statement provided by the patient's brother as a service to other families whose loved one may be suffering similarly.
My family is the most important thing in my life. My mother, sisters and brother have each cared for each other for all our lives. My Dad passed away when I was 16. I believed my Dad cared for us deeply but he also had his internal demons that surfaced and caused my father to express those demons on his family. I was lucky. I was the youngest, but my brother wasn't, being 12 years older. From a very early age he was the center of my dad's anger. An anger that was filled with humiliation and pain. For many years my brother suffered through this. My brother probably didn't realize that those days were still with him, but an experience of growing up like that never leaves you.
After my dad's passing my brother continued on with his life as we all did. He became very successful and raised 3 beautiful children. He has cared for our family and for friends on a continual basis throughout his life.
Recently, within the last year, my brother's emotional suffering began to surface physically. We did not know what was the root of his stress, anxiety and physical pain. He saw different doctors hoping for the best. They wanted to prescribe certain remedies or pills but my brother didn't want anything that chemically changed his disposition. I felt that he didn't want to mask what was really troubling him.
His daughter had been doing an incredible amount of research to help her father. She traveled to Naples to consult with Dr. Steinberg, and returned home to recommend that her father seek treatment with her. So we did. I accompanied my brother to his visits and stayed with him most of the time. Dr. Steinberg is a wonderful Doctor. I had never seen a psychiatrist, and didn't know what to expect, but I was quite impressed. Her questions were thought provoking and caring. After a few visits I felt like I was being helped even though our focus was my brother. She incorporated our mother and sisters on a few visits and we all talked about things. Things we remembered. Things that hurt us and things we cared about. Dr. Steinberg led us down a path of recovery for all of us, not just my brother.
Now after a few months, I'm proud to say my brother is doing so much better. I see things differently maybe knowing more about myself and where things might arise from and how to best control them. I'm sure it's the same for my brother and hopefully on a much larger scale for he did suffer the most. The future is much brighter now that our family has our brother back. Dr. Steinberg is an incredible person who helped lead us down a path of healing.
Update from Dr. SteinbergFollowing four weeks of intensive treatment the client's symptoms were dramatically ameliorated, and they continued to abate to the point where now, one year since intensive treatment, he is far from his former reclusive self and is busy enjoying a fully active retirement of new life adventures and business ventures. In a recent follow-up visit this client recalled that before treatment he believed that he would not being able to live with his torment much longer, but now he reports feeling better than he had ever dared to imagine was possible for himself.
---
John W.
Previously diagnosed borderline, fibromyalgia, PTSD and ADHD
I had been variously diagnosed with Borderline Personality, Fibromyalgia, PTSD, and ADHD, and a number of other psychological and neurological diagnoses de jour. After spending 20 plus years and a small fortune seeking help from doctors all over North America, and after many ineffective treatments and failed medications, I consulted Dr. Steinberg and finally learned the truth about myself and my previously confusing psychological and medical symptoms. In 2 months of working with Dr. Steinberg I found the relief I needed for multiple physical and psychological ailments for perhaps the first time in my entire life. And these improvements all happened without the need to resort to medication.
I can testify that Dr. Steinberg's therapeutic methods are nothing short of priceless. She is a true artist and I am grateful to have been one to benefit from her extraordinary talent and training. I encourage anyone who has suffered as I have to seek the assistance of Dr. Steinberg. I only wish I had known of Dr. Steinberg 20 years ago.
Gratefully,
John
---
Kathy T.
Intensive Outpatient Treatment with Dr. Steinberg
Prior to entering treatment with Dr. Steinberg I had been in treatment for complex Post-traumatic Stress Disorder and a dissociative disorder in Washington, D.C. with local experts in the field. I had been hospitalized, drugged to the point of drooling on myself and basically told that this was as good as it would ever get. I had spent the majority of my adult life, up until this point, being successful by all the typical standards. I was an executive in a consulting firm, I owned my own home, I did all the successful adult things. I wasn't willing to give it all up because a group of mental health professionals who didn't know me from Adam had decided I was a lost cause because of my diagnosis.
The thing that I had always valued most about myself was my ability to think. It was my ability to think logically, creatively and to problem solve that had gotten me to where I was professionally. Now, under the influence of numerous psychoactive drugs I could barely think at all and my emotions were all over the board. Not typical for someone who was known as The Poker Player in the board room. When I complained about not being able to think clearly or at all to the mental health experts in D.C. they simply poured on more drugs until I knew I had lost something important, but I couldn't remember what it was. At the same time family and friends were told to distance themselves from the inevitable disaster that was to be the remnants of my life.
About a year and a half into this disaster I read a book called, "The Stranger In The Mirror – Dissociation: The Hidden Epidemic". Actually I read it a couple of times. I had almost bought into the doom and gloom predictions of what my life was going to be, to the point I was even seriously considering killing myself. But this book was the first thing I read that actually offered a view of a dissociative disorder that wasn't disastrous, that it was something that could be worked with and recovered from. There was a way out of the hole.
After reading the book half a dozen times I hatched a plan to move within commuting distance of Dr. Steinberg's office and go into therapy with her. Which I did. It has been just shy of 3 years now since I made that initial move. I take no psychiatric meds at all. I have not been hospitalized in a long time. I have regained my ability to think clearly, logically and creatively. I am rebuilding a better life than I had before (which I wouldn't have thought possible then). I also have something I didn't have before, I am more comfortable in my own skin. Thanks to Dr. Steinberg I know there is life with PTSD and dissociation and it is not a disaster movie, it is actually pretty sweet and limitless.
---
Kelly C.
Intensive Outpatient Treatment with Dr. Steinberg
I was forty-two when I finally discovered there was a name for my dissociative disorder. Once pinpointed though, it took another thirteen years of searching and researching to fully understand dissociation and its path to effectual healing. Why so long? The three counselors I visited with during that time were also limited in their knowledge. However, I can't criticize them; they were general counselors. Just as one who has a specific medical problem would need to go from a general physician to a specialist to even possibly a more specialized specialist, so did I have to find a professional experienced in dissociation.
I first discovered Dr. Steinberg through her book The Stranger in the Mirror. I was relieved to read her description of my life in layman's language, and best of all, that I was not to blame. I was especially encouraged by her positive prognosis. Yet, even with my newfound knowledge undergirded with fervent fortitude, I could only go so far by myself. I knew better than to delve into the dark regions without an experienced guide. My prayers were answered when I contacted Dr. Steinberg and learned she had opened-up her practice for intensive therapy.
Having recently returned from four-weeks of intensive work with Dr. Steinberg, I can validate it was an ideal situation for my healing process. I needed the uninterrupted 3-4 hour daily sessions to make such significant progress. Yes, it was emotionally exhausting at times but never overwhelming. Actually knowing the work was concentrated, rather than long and drawn-out, inspired me to work harder. With the soothing backdrop of Naples and its beaches, I used the remaining hours of the day to focus on journeying into my past, and as Dr. Steinberg counseled, comforting and encouraging who I was as a child and who I am now. Each day when Dr. Steinberg perceived I was ready, she provided more resources and practical application for the next segment on my path.
Dr. Steinberg is a woman too humble to acknowledge her own genius. Because of the years she invested in acquiring her vast knowledge through her degrees, fellowships and research, my life is richer. I no longer feel the pain and exhaustion from lifelong memories and resulting psychosomatic symptoms. Yet, her genius extends past academics. It also took this passionate physician's compassion and perspicacity to transform such a grueling process into a personal triumph for me.
She interwove what she knows intellectually with what she observed and discerned intuitively from my life story. She differentiated truths from lies, making sure I did too. As a pioneer in her field, Dr. Steinberg reaches into unknown regions to rescue lives.
I am blessed to be one of those lives.
My husband and I both agree this has been the most valuable investment I have ever made. I can't long for the years I didn't know. Those are behind me. I have met the stranger in my mirror, allowing me to live in the completeness of my reality. My healing continues with guided assuredness. My utmost hope is for others to realize life-changing progress can be made through Dr. Steinberg's intensive therapy and the fullness of living deserves to be theirs.
---
William R.
Spouse Testimonial: Intensive Outpatient Therapy with Dr. Steinberg
Dear Dr. Steinberg,
Lisa has been home for almost four months. She has not only maintained the gains that she made in therapy, but she continues to improve. It doesn't seem that I could say enough good things about the benefits of the intensive therapy you did with her. Certainly the four weeks with several hours four to five days each week accomplished what would have taken years with weekly sessions.
A foundation was laid for continued growth as I alluded to above. I appreciate how you helped her face the buried pain from her past. It is also comforting to know that you remain available for phone sessions and that the intensive therapy can be continued if ever desired.
You are obviously very caring and have remarkable insight to the devastating effects of childhood sexual abuse. You are uniquely called and qualified for your profession. Thank you for your help.
Sincerely, W. R., M.D.
---
Lynn D.
Intensive Outpatient Treatment with Dr. Steinberg
Dear Dr. Steinberg,
Simply saying thank you seems inadequate to convey the depth of gratitude and feeling about my recent intensive, outpatient treatment experience with you in Naples, FL. You are a skilled physician with rare empathic ability and tremendous insight, as well as a woman of profound knowledge and respectful regard for both the vulnerabilities and inner strengths of your clients. I was so fearful when my current psychiatrist recommended your treatment program, but your gentle manner, coupled with your willingness to answer my questions prior to treatment, quickly allayed my concerns. From our first telephone encounter, through my arrival and treatment time in Naples, and during my transition week back at home, you were helpful, compassionate, nurturing, and supportive. I learned a great deal about nurturing and comforting simply from your example.
I found your innovative treatment approach uniquely liberating, as it facilitated the emotional exploration of my past traumas in a safe and protective environment. This has led to an enhanced sense of internal cooperation, a more peaceful coexistence, and an overall improvement in my everyday functioning. A great example of this improvement is my increased ability to concentrate at work since my return from treatment. It is better than it has been in many years, and this is such a relief. You have provided invaluable tools/strategies that I carry with me while continuing my healing journey back at home.
Another outstanding aspect of your intensive treatment program is the customized way in which you recommend activities outside of the in-office, extended sessions to allow practice of the skills learned during therapy. The continuity and practice reinforced my therapeutic gains, while the lovely, relaxing backdrop of the Naples' beaches offered a safe and peaceful healing environment externally. One of the best outcomes for me has been the mitigation of the memory gaps, or amnesia, I experienced as an ongoing symptom of my dissociative identity disorder (DID). For many years I was aware of my memory gaps, and what I perceived to be an undiagnosed, organic brain dysfunction, as I was equally unaware I had DID. I enjoyed many professional successes, all the while wondering what I did that deserved such recognition, how I did it, or why I received a promotion. Therapy with you has facilitated an amazing collective consciousness, which in turn, has enhanced our ability to remember. For instance, I can remember with clarity a morning of shelling at the Naple's beach. Prior to treatment in Naples, I simply would not have been able to remember such an outing, and I would likely have anxiously wonder how all of the shells were accumulated. I can't tell you how much the skill set you taught me for internal communication has transformed my life!
After engaging my local therapist over two years ago, and having the good fortune to connect with a psychiatrist very familiar with dissociation, the diagnostic test you developed, the SCID-D, was administered. Since the diagnosis, for better or worse, I've not read anything about DID, partially due to fear, some denial, and mostly because I didn't want to interfere with my own intra-psychic experience. As part of my due diligence for considering intensive treatment with you in Naples, I began reading your book, "The Stranger In The Mirror … Dissociation – The Hidden Epidemic". My first reaction was huge as I thought, "I don't feel like such an anomaly." My symptoms were validated in basic language, and the thought of being able to fully recover from DID was exhilarating. Personally, prior to reading your book I just never thought I could achieve recovery. However, after experiencing intensive treatment in your care I feel equipped with the tools and capabilities needed for my recovery process. You uniquely craft your treatment approach in a way that is easily understood, and your respectful, supportive nature is inspiring.
Thank you for preparing reports for the doctors treating me back home, and I look forward to our follow up phone session in 6-8 weeks post intensive treatment. I am also glad to know the door is open for continued intensive treatment if indicated in the future. Dr. Steinberg, I am forever grateful that my life was touched and renewed by your professional talent and being.
Warm regards,
Lynn
---
About Dr. Steinberg
Dr. Marlene Steinberg, a world-renowned clinician, educator, and researcher in post-traumatic disorders, offers a compassionate, incomparable approach to treating emotional trauma that is often undetected, misdiagnosed, or not helped by other treatments.
While other treatment programs primarily utilize group work, every session at the Steinberg Center for Emotional Recovery is an individualized session with Dr. Steinberg.
Author of the groundbreaking book on dissociative disorders The Stranger in the Mirror: The Hidden Epidemic, Dr. Steinberg conducted her pioneering research at Yale University School of Medicine before developing her unique practice in Naples, FL.
Résumé
Contact